For our last May post, let's look at a pair of online tools that could be useful if you're traveling over the summer: an online map that shows you not just the streets, but the view as you drive down them; and a series of guided tours to a variety of art museums and galleries from around the world.
What Is It?
Google Street View is a feature of Google Maps that will let you see what would be around you as you drive a route you've plotted out on a map. Several years ago, Google began driving vans with 360-degree cameras on top through major cities and towns, recording the view from the street. Then, they connected these street views to Google Maps, so that travelers could see what was around them as they drove or walked from place to place. Now, all you have to do is visit Google Maps, type in an address or get directions, and then use Street View to see what the route will look like when you're there.

Google Art Project takes the technology created for Street View and brings it inside a growing number of art museums and galleries. Using the Google Art Project, you can "visit" a gallery from the comfort of your computer screen, wherever you are.
How Is It Useful?
When you're planning a trip, it's easy enough to find out what roads you need to take, but what if there's a hidden entrance or a missing sign? By using Google Maps, and then looking at the Street View for your route, you can see landmarks and other useful details that no road map would ever show you. It's like taking a practice drive before you have to do it for real, and can help prevent frustrating mistakes.
In order to decide where to visit, get a preview of a museum's collections at the Google Art Project site. Walk through the galleries and see what sorts of art and sculpture are on view, then decide if you want to visit. Students can use the art project's views to find out more about different artists or specific pieces of art, to help with projects or to study techniques to try on their own.
Try It Out
Street View: Go to Google Maps and type in the address of a location near you that you know well. (Or, take a look at the Boston Public Library's Copley Square location) Once you've found your location on the map, click on the icon of the little orange person on the left and drag it to a street on your map. That activates the Street View, and you'll see what that section of street looks like.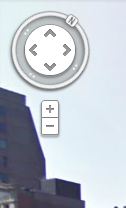 Click on the white arrows at the bottom of the screen to move forward and backwards, right and left. Click and drag the image to "turn" the camera and see what's around you. Use the small street map in the lower right corner to keep track of where you are. You can also use the circle at the top left of the map to look around – just click on the arrows or grab the N (for North) and drag it around the circle to change direction.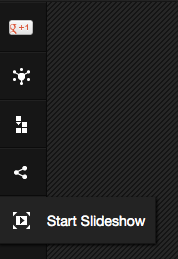 Art Project: Go to the Art Project website and just start exploring. You can click on Collections, Artists, or Artworks up at the top left to view all of the images, organized differently, or you can click on that little orange person in the top left to only see the museums that have Museum View available. Try out the Museum of Modern Art (MOMA) in New York City and walk around its galleries for a while. Again, click on the arrows to move forward and backwards, and click and drag on the image to see what's around you.
Use the icons on the left side of the screen to discover more art similar to the piece you've found, to add an image to your own gallery, to share what you've found out to social media, and to view a slideshow of art in the collection you're in. Click on the plus sign on any piece of art to find out more about it, or click on the word Details.
Help & Resources