Hope your 4th of July was exciting in all the best ways. Today on Learning for Life Online, let's continue the food theme and look at ways to make sure you don't have 15 macaroni salads at your next backyard BBQ. You could just have everyone email you what they're bringing, but then you have to keep track of it all and let folks know when they need to pick something else.
Instead, why don't you try an online tool that all of your guests can see and add to themselves – something like Perfect Potluck?
What Is It?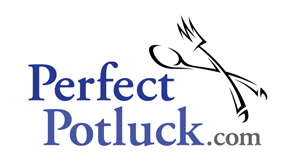 Perfect Potluck is exactly what it sounds like: a place to coordinate what people are bringing to a group potluck.
Perfect Potluck is simple to use – just click on Click Here to Create a Group Meal and fill out the form with all your event details. It asks for your phone number, but you don't have to enter your real number if you don't want to. It's just there for your guests to contact you, and if they have your number already, you're all set. In the same way, you don't have to add your address if your guests know where you live, but if you do add it, Perfect Potluck will include a link to a map for your guests to use.


For the potluck categories below, you can keep the ones that are already there or delete them and type in your own. You need to add a quantity of at least 1 item for your category to show up on your potluck sign-up list. After the categories, add details like time and other instructions in the Notes section. If you have any useful links for your guests (like Yummly!), you can add them.
When you're done, click on Submit Group Meal Details and you're all set. You'll get an email with a link to your sign-up page. Send that link to your guests using plain email, an invitation or party-planning site (we'll cover those next week), or an online calendar or Facebook event invite.
When your guests click on the link, they'll visit your Perfect Potluck sign-up page. They can see what other people are already bringing and choose something to fill in the holes. All they have to do to sign up is click on Take next to whatever they want to bring. The only required field is their email address – they can fill in whatever else they'd like. They can also go back to the link and change their reply at any time.


How Is It Useful?
The big answer to this is that you don't have a hundred emails or phone calls flying back and forth about what people are bringing. There's a single list, in a single place, that everyone can see and add to. Better still, that list is online and always accurate, unlike paper lists that might have duplicates. Guests with smartphones can even check the list while in the store on the way to the potluck, helping out with last-minute needs.
An online potluck tool cuts down on the duplication, the hassle, and the potential for too much pasta.
Try It Out
If you're planning a potluck or any group meal, try out Perfect Potluck or any of the other tools on the list below.
Other online potluck tools:
Help & Resources