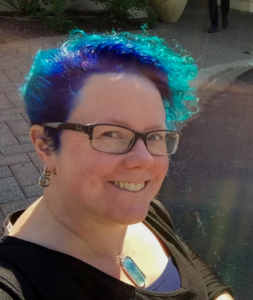 Current Events, July 2021: As a result of the global pandemic and other reasons, I am currently focusing on my creative work, including mobile photography classes. If you have questions or are interested in what I do, please contact me via email (below).
A snapshot about me: I spent 23 years working in and for libraries, in both public-facing and behind-the-scenes roles. After 17 years at the Boston Public Library, I established my own business providing technology training and consulting services to libraries. In 2017, I pivoted my career slightly to work with academic libraries as training coordinator during their migrations to Alma, a library services platform from Ex Libris. In 2021, as a result of the global pandemic and seismic changes in the library world, I have retired from library work to focus on my creative pursuits.
Of all my time in libraries, I am most proud of writing my book, Library Services to Immigrants and New Americans: Celebration and Integration. It was released in 2018 by Libraries Unlimited, and has become a primer for library staff working with these communities.
A Bit More, and in the third person: Jennifer is a self-hacked tech-savvy librarian, and guided people interacting with technology for more than 20 years as a children's librarian, reference librarian, library branch manager, web services librarian, public training curriculum coordinator, consultant/trainer, and staff training program manager. She earned her MSLIS from Simmons College in 1998 and worked for the Boston Public Library for 17 years before setting out on her own. She has written articles on library innovation and professional development for Library Journal, The Digital Shift, and Publishers Weekly, and has delivered dozens of trainings on technology and online life to staff and the public.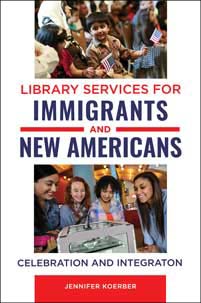 In May 2015, her book Emerging Technologies: a Primer for Librarians, co-authored with Michael P. Sauers, was published by Rowman & Littlefield.
In May 2018, her book Library Services to Immigrants and New Americans: Celebration and Integration was published by Libraries Unlimited/ABC-CLIO. The book was inspired by her article of the same title for Library Journal in 2016.
Contact information


jennifer.koerber at gmail dot com


Jennifer Koerber on LinkedIn


Jennifer Koerber on Amazon


Jennifer Koerber on Facebook
Icons by HandDrawnGoods
Save